RFP Team Management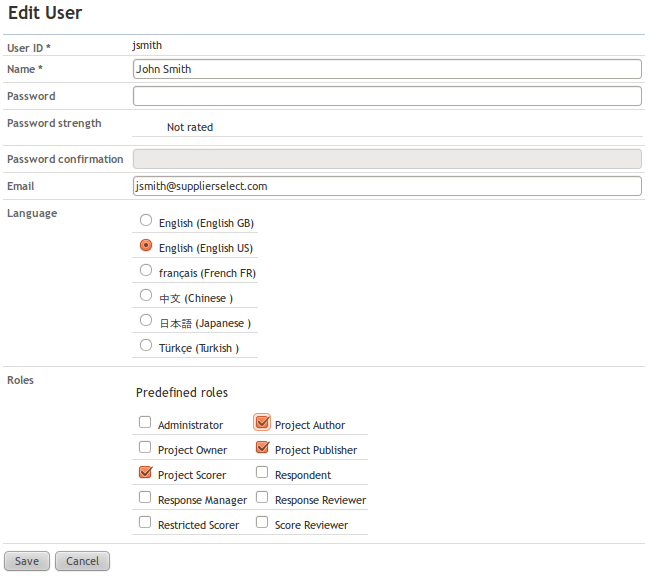 PostRFP provides a directory of organizations. Any organization can act as either an RFP evaluator/issuer or as an RFP respondent (vendor).
PostRFP adopts the strategy of decentralized or "Federated" user management. When an organization registers on the site, they create an administrator user account. This user is then able to create, modify and delete other user accounts in the same organization.
User accounts can specify the default language to be used for that account, an email address (used for notifications of RFP events), and roles (for permission management).