RFP Message Board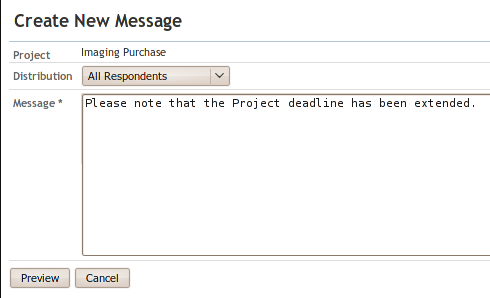 PostRFP's inbuilt Message Board keeps communication in one place and fully audited.
No need to scroll through e-mails or other data sources to find snippets of information - saving time & effort
Especially good for regulated environments as all communication is timestamped and traceable
Messages can be sent as follows:
Between Evaluators - members of the buyer organization can use this for internal communication
Between Vendors - member of a vendor organization can communicate amongst themselves
From Vendor to Buyer - the vendor can post questions or clarifications for the buyer's attention
From Buyer to Vendors - they buyer can post a message to all vendors
From Buyer to one Vendor
The last category - from buyer to one vendor - is disabled in Project Settings by default. This is because such communication is prohibited in many regulated environment, as well as being poor practise in any RFP.