Project Explorer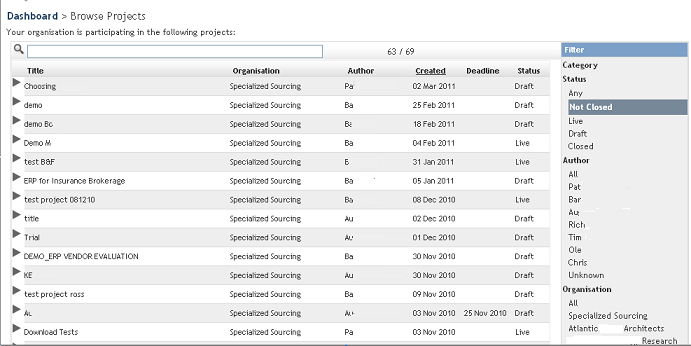 Project Explorer provides a fast and convenient way to find the RFP projects that your organization is participating in. It also shows summary information : project title, the issuing organisation, author, date of creation, deadline and status.
The explorer helps you filter projects by:
Status - Draft, Live, Not Closed, Closed
Author
Organisation
Within Project Explorer you can also get a snapshot of the status of any associated RFP bids. Clicking on the arrow to the left of the project title will show the name, status and timestamps for each RFP respondent.