PACS RFP (Medical Imaging)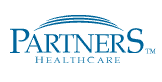 | | |
| --- | --- |
| Client Industry: | Healthcare |
| Purchase Category: | Information Technology |
Challenge
PACS, a central part of a hospital's infrastructure, are only replaced every 5-10 years. Getting the decision right is very important as so many patients and clinicians are so dependent on the PACS system and infrastructure. So the PACS RFP requirements needed to be formulated with input from all stakeholders, and, subsequently, significant time was spent on definition, culling and phrasing of questions.
While developing the questionnaire, the team was faced with a long list of preferences and requirements. Seven different user groups, totaling over 40 participants from Radiology and other disciplines as Information Technology, etc. provided inputs. These requirements had to be bundled and prioritized to get the most useful information for vendor evaluation and comparison.
Another challenge was the availability of various project members: throughout the process team member's time was tight.
Solution
A team from the Hospital's Imaging Informatics group managed the vendor evaluation and selection. This included capturing requirements, developing a questionnaire, communicating with and gathering answers from vendors, coordinating scoring and presenting a recommendation to senior management.
One of the team members had worked with th PACS RFP management tools and recognized the support it could bring to the evaluation and selection process. After reviewing various solutions, PostRFP was chosen based on its flexibility, ease-of-use and cost effectiveness.
These criteria were well met: PostRFP helped in providing overall structure, with one single, easy to use platform for all project activity. Answers from five Vendors to about 200 questions (some 1,000 answers) could be scored, compared and interpreted in a collaborative way, whilst achieving significant time savings and full transparency. Changes in process management e.g. as collecting and uploading scores, did not impact integrity or speed of the process.
PostRFP enabled us to frame structured questions and cull requirements. Using the tool decreased the administrative burden of the project, and simplified working with a large group of RFP evaluators and stakeholders. We would recommend PostRFP to any organization where collaboration between evaluation team members is important. PostRFP saved us a great deal of time and effort - plus it's very easy to use.
Project Manager - Imaging Informatics
Key Product Features