Xantive Housing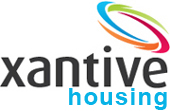 Challenge
Although some organisations have access to procurement systems under other agreements with councils approximately, only 20% of procurement exercises in housing are undertaken using a software based system tool.
The majority of experience procurement managers use a manual document-based approach to tenders. Coupled with this there is limited technical support to implement and train procurement teams on new tender management tools.
Solution
Several Housing Association clients have implemented TENDERmanager powered by PostRFP in order to utilise a model which has:
Uniform and transparent approach to promote fairness
OJEU Best Practice compliance rules and regulations.
Minimises the risk of vendor challenges, through deviation in pursuit of self interest or bribery and corruption
Improves efficiency with external auditing of tenders
The web based tool provides a central repository for documentation and ensures all tenders are conducted using a considerably more streamlined end to end procurement process.
Having a web-based tender management tool gives our clients visibility of all their tender documentation in one easy-to-use application. Furthermore clients who have implemented TENDERmanager have received positive commentary from auditors during tender audits. — Ian Hippach, Director, Xantive
Key Product Features