Actuarial Consultants RFP Services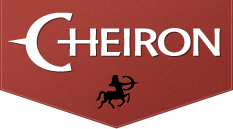 | | |
| --- | --- |
| Client Industry: | Insurance |
| Purchase Category: | Financial Services |
Challenge
Cheiron were asked to conduct a healthcare review for a corporate client against several potential providers. The plan was due for renewal in less than 2 months, so they faced a tight deadline within which to conduct the RFP. Cheiron need a solution that would:
Help them to build a large requirements document quickly, using input from multiple stake holders across different geographical locations
Minimize the the workload of analysts without compromising the quality of the analysis?
Ensure that vendors respond appropriate response to RFP questions within the tight deadline?
Capture all communication with vendors and maintain a thorough audit trail
Provide a collaboration platform, providing their client with total visibility throughout the RFP process Solution
Solution
After searching on-line for tools to help manage the project, Cheiron found PostRFP's RFP management platform.
PostRFP's on demand (SaaS) software allowed the Cheiron team to access the tool from multiple site locations as well on client premises. This shortened the time taken to build the large requirements document and enabled more client facing time with their analysts. Through the user friendly interface, vendors were able to self-register and complete their responses without the need for elaborate proposals, thus ensuring response times were kept to a minimum. The multiple weights and scoring functions allowed extensive and robust data analysis. Multiple user roles and participant organizations allowed the client to 'own' the project while the consultants administered the RFP.
Key Product Features